Before The Fall - Long Silver Handmade Artisan Earrings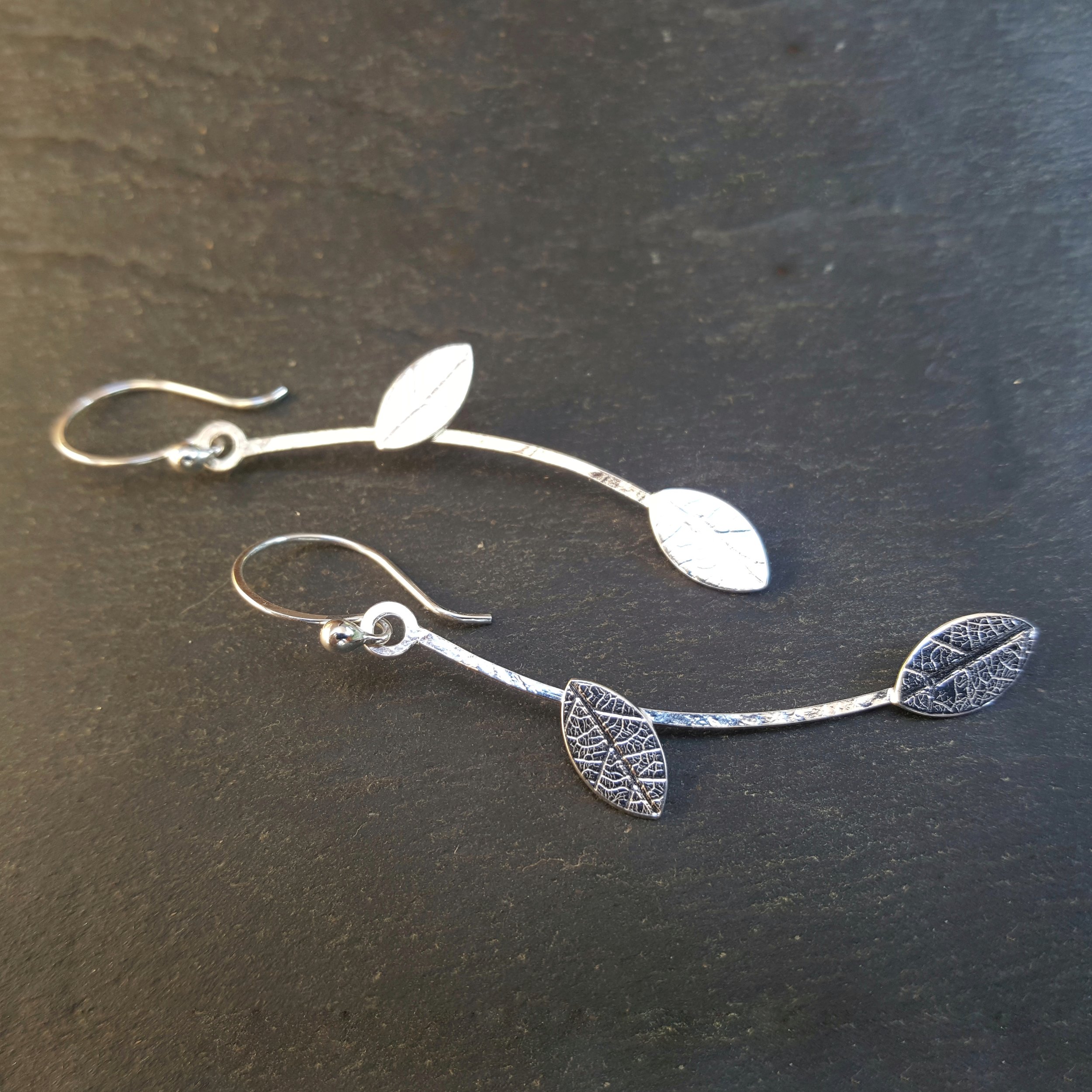 Before The Fall - Long Silver Handmade Artisan Earrings
Celebrating the summer before the leaves start to fall.
Textured with real leaves then soldered onto curved textured arcs and dangly so lots of movement, handmade in sterling silver.
These earrings were August's Earring Therapy Club design.
These earrings arrive in a small aluminium tin - perfect for giving or keeping them safe.
Total length approx 5 - 5.5cm