Chaos - 3 OOAK Designs Ready to Ship Handmade in Sterling Silver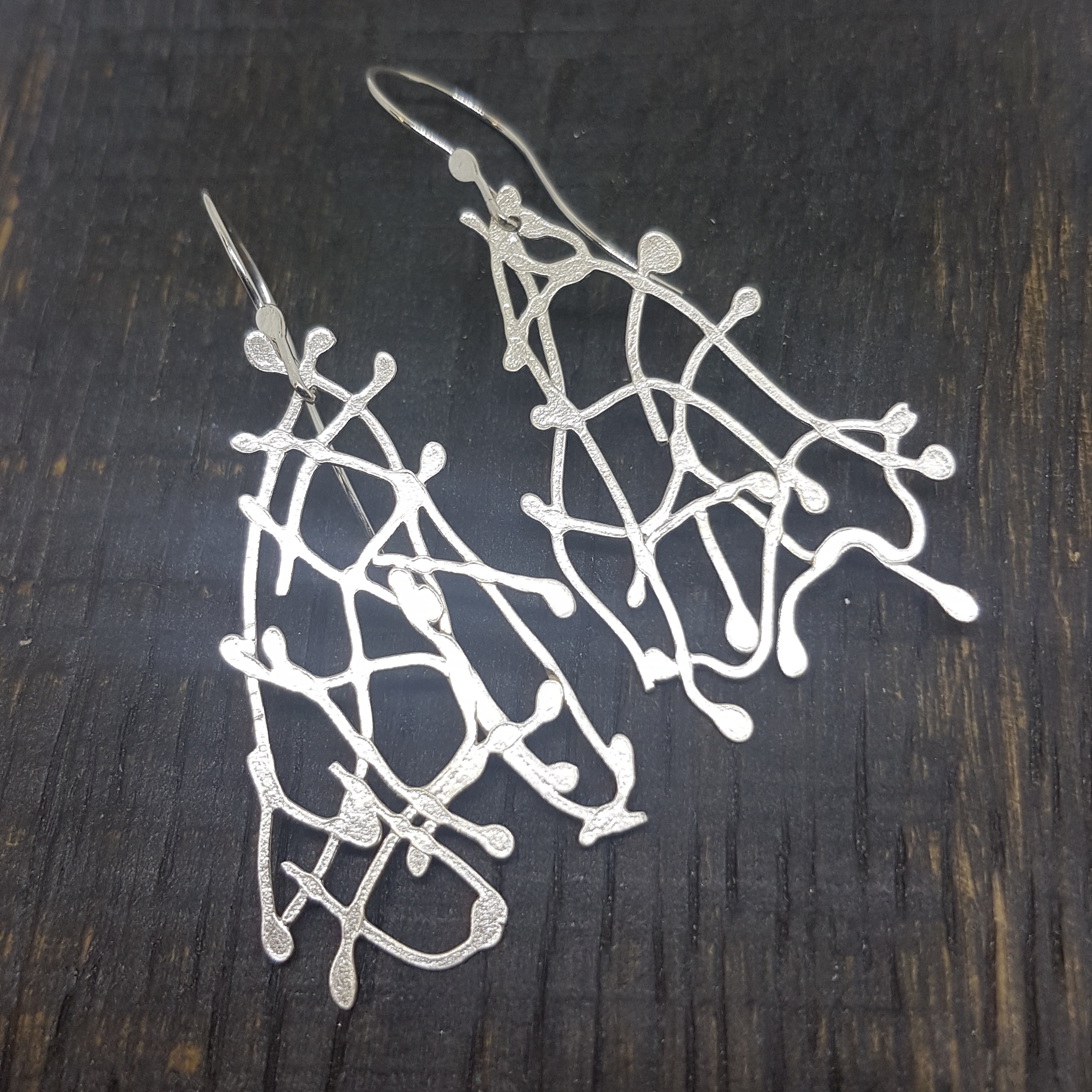 Chaos - 3 OOAK Designs Ready to Ship Handmade in Sterling Silver
BIG, light and one of a kind.
I love these earrings, so light you won't know you are wearing them but wow do they make an impact.
Each pair I make is completely different. I make these earrings in sterling silver, polish them then give them a matt, whiter finish and hang them from my handmade shiny silver ear wires.
Chaos 1 (photos 1 & 2) - Approx 6.5cm long 3cm wide
Chaos 2 (photos 3 & 4) - Approx 7cm long 3cm wide
Chaos 3 (photos 5 & 6) - Approx 6.5cm long 3cm wide
These earrings will arrive in a stamped aluminium tin, perfect for giving or keeping safe.
Whilst solid silver and strong you should avoid severe bending and crushing :-)