Gum Drop Ring Dichroic Glass & Silver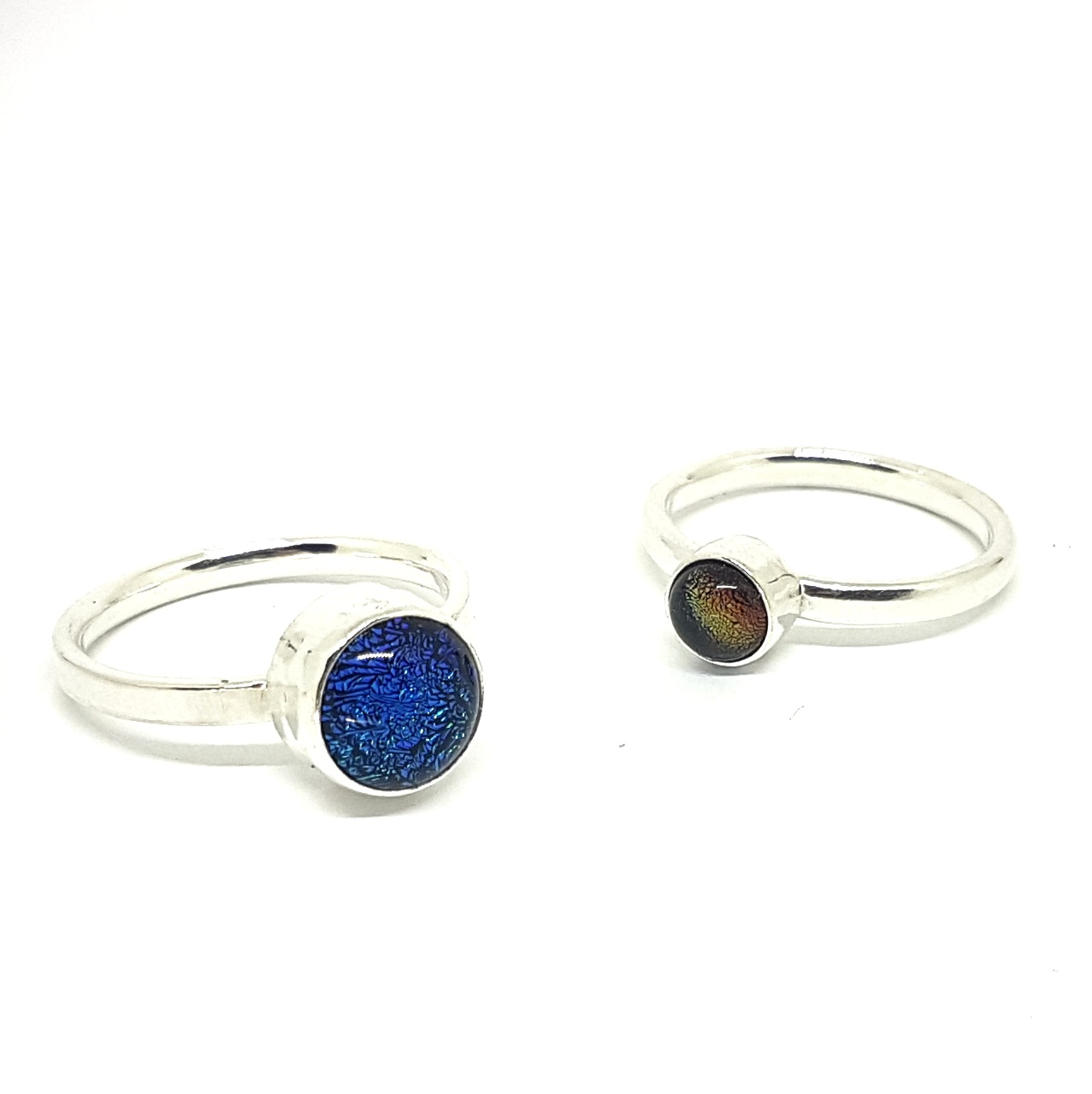 Gum Drop Ring Dichroic Glass & Silver
Do you remember gum drops, lovely bright colour jelly sweets sparkling with sugar ?
When I started making these rings they so reminded me of gum drops, the dichroic glass all bright and glittery.
The ring bands are lovely and chunky, 2.5mm wide and oval so very comfy. The dichroic glass I fuse myself and I am makign a smaller and larger version (approx 5-6mm and 8-9mm).
It's very difficult to photograph dichroic glass as the colours change - you have the choice of :-
Bright Blue
Orangy Red
Turquoisy Blue
Purple
Lilac
Dark Blue
Bright Green